Goehring Joins UK Gluck Equine Research Center Infectious Disease Research Group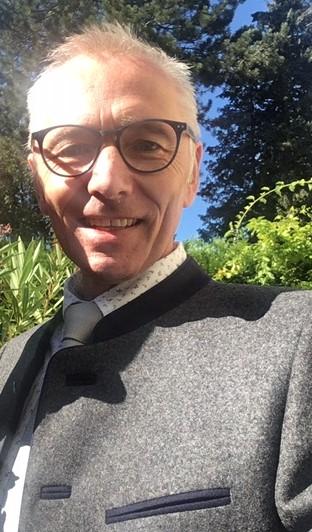 Lutz Goehring has been named the Warren Wright, Sr. – Lucille Wright Markey Endowed Chair in Equine Infectious Diseases at the University of Kentucky's Gluck Equine Research Center. He begins June 1.
Goehring has an extensive background in research, scholarly journals, refereed book chapters, advising, mentoring and service. His research expertise has been on equine herpesvirus type 1 (EHV1). He is a specialist in equine internal medicine and a member of the European College of Equine Internal medicine.
"We are very excited to have Dr. Goehring join our program," said David Horohov, PhD, chair of the Department of Veterinary Science and director of the Gluck Equine Research Center. "He will provide much needed research and clinical expertise in the area of equine herpesviruses."
Prior to joining UK, Goehring was chair and professor of equine medicine and reproduction at the Center of Clinical Veterinary Medicine, Ludwig-Maximilians University in Munich, Germany. Before his time in Germany, he was a faculty member in equine medicine in the Department of Clinical Sciences, College of Veterinary Medicine and Biomedical Sciences at Colorado State University for eight years. He also served as a clinical instructor in the Department of Equine Sciences at Utrecht University in Utrecht, The Netherlands.
He earned his earned his 1st Candidatuur in veterinary medicine from the University of Antwerp, Belgium, followed by a doctorate in veterinary medicine from Utrecht University. He completed a Master of Science in immunology from Virginia Tech University and completed his residency in equine internal medicine at Marion DuPont Scott Equine Medical Center in Leesburg, Virginia. He earned his Doctor of Philosophy from Utrecht University.
---
Holly Wiemers, MA, APR, is communications and managing director for UK Ag Equine Programs.