Horsemen Helping Horsemen Horse & Horsemanship Clinic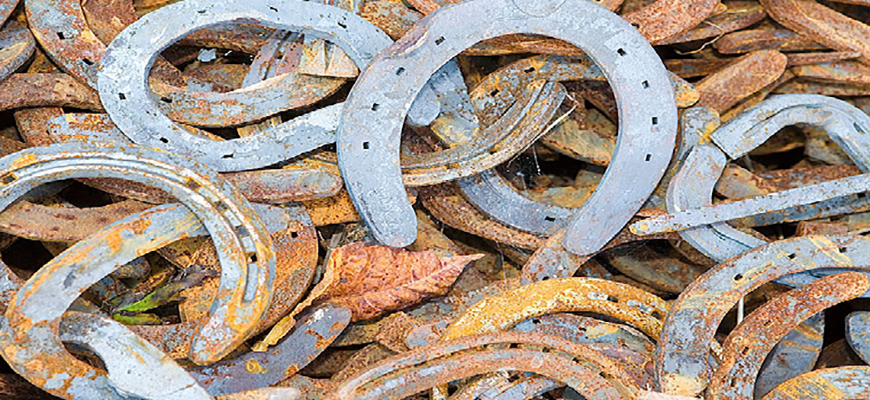 Horsemen Helping Horsemen Horse & Horsemanship Clinic
In-Person
Wanderlust Acres LLC
1920 Stephenson Mill Rd.
Verona, KY 41092
Last Revised: Oct 10th, 2023
Date and Time
-
Click a date above to export this event to your calendar.
Event Description
The Martin-Gatton College of Agriculture, Food and Environment Cooperative Extension and the Northern Kentucky Horse Network presents a horsemanship clinic on Dec. 2 in Verona, KY. Join extension programming to learn more about saddle fitting, shoeing and tack. Lunch will be provided and the event will begin at 8:30 a.m. 
Register today by calling the Campbell County Extension Office at 859-572-2600.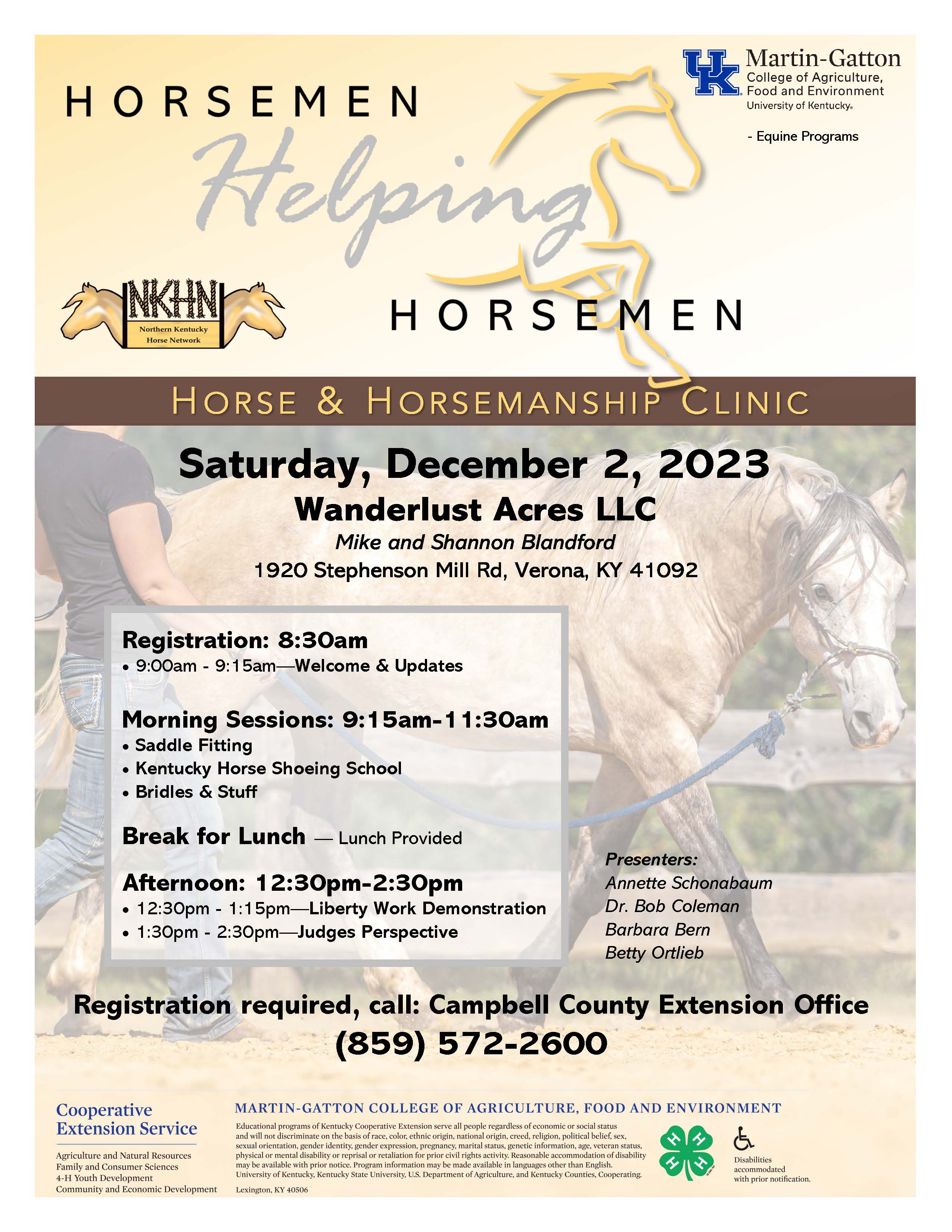 Equine Farm and Facilities Expo Equine Field Days Equine Industry Events