Science Sleuths: the Science that Shapes Diagnostic Tests…Vaccines - Where Would we be Without Them?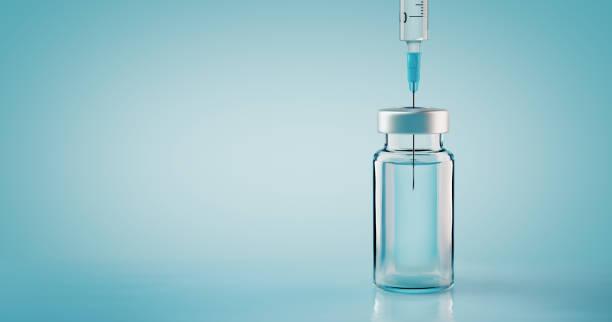 The extraordinary rate at which biotech companies rolled out vaccines in response to the global pandemic of SARS-CoV-2, aka COVID-19, is unprecedented. Typically, vaccine development and trials take five to 10 years. The ability to move so quickly on the COVID-19 vaccine has a lot to do with the billions of dollars provided for vaccine development but also because vaccine research was built on centuries of science.
During the next series of 'Science Sleuths,' we will be looking at vaccines and how they differ. First, let's look at the history behind this area of science that has had such a massive impact on global health during civilization.
The thought of a world still racked by diseases such as the viral disease smallpox with a mortality rate of 20-80% in affected individuals is completely unthinkable. The 'small pocks,' so named to distinguish it from the 'great pocks' that syphilis sufferers exhibited, had been a scourge on civilization for more than 3,000 years. A pock is a blister and it is filled with millions of infective viruses.
The number of people who died from smallpox between 1867 and 1977 is estimated at half a billion, and those that survived frequently became blind (approximately 30%) and all bore the scars of the pocks. The estimated global population in 1900 was 1.65 billion people, in 1950, 2.5 billion and in 2000, 6.14 billion. The death toll from smallpox is indeed horrific, but when placed in the context of the smaller global populations through the ages, its deathly shadow becomes even more sinister. Smallpox was finally eradicated by vaccination in 1977 as a result of the herculean efforts of the World Health Organization to vaccinate at least 80% of the world's population.
The concept of priming the immune system with a smaller dose or less virulent disease pathogen is something noted throughout history in various precarious and haphazard forms. It was not until the pioneering work of the great scientist Edward Jenner that the medical profession firmly put vaccine research on the map. The story goes that Jenner, as a young surgeon and apothecary apprentice [c.1752], heard that dairymaids were protected from smallpox [Variola virus] after they had had cowpox [Vaccinia virus]. 
At that time the risky practice of 'variolation' was common. This involved inoculating a person with a small amount of smallpox blister fluid, hoping that the person survived and did not get the fulminant disease, spread it to others and possibly die. Jenner adapted this practice by using cowpox blister fluid as the inoculum. In doing so, he noted that recipients did not get very sick, survived and were immune to smallpox. It took many years for Jenner's work to be accepted by the medical profession at large. His method of 'vaccination' demonstrated that use of a less virulent but related virus could induce protection against the virulent virus, smallpox.  It set the stage of vaccine science for centuries to come and led to the eradication of the global scourge of smallpox.
Fowl cholera is a disease that can kill up to 80% of a chicken flock. To put that in perspective, here in Kentucky, our poultry industry is worth $1 billion per year and accounts for 18% of the state's farm revenue (https://www.kyfoodandfarm.com).  In 1879, Louis Pasteur, another amazing scientist, was able to isolate a pure growth of the culprit bacterial organism that he demonstrated caused this devastating disease. The bacterium was named Pasteurella multocida. Pasteur found that tiny amounts of the bacterial isolate would kill hens but when he fed a "denatured and untended" culture, the hens became immune to the live bacteria. In this method, the attenuation of the bacteria was a result of how it was cultured and its exposure to heat. The altered bacteria retained the elements necessary to produce an appropriate and protective immune response but lost the ability to cause fatal disease.
What is striking about these examples is how important it is to have our food supplies and our human population protected by vaccination. From the example of smallpox, we also know that it takes a huge, concerted commitment and a high percentage of herd immunity to eradicate a disease and keep ourselves, our loved ones and our livestock safe.
---
Emma Adam, DVM, PhD, DACVIM, DACVS, is based at the University of Kentucky Gluck Equine Research Center and Veterinary Diagnostic Lab and is responsible for research and serves as a veterinary industry liaison. Jackie Smith, PhD, MSc, MACE, Dipl AVES, is an epidemiologist based at the University of Kentucky Veterinary Diagnostic Lab.