UK's Department of Veterinary Science Honors Four Retiring Titans of Equine Research and Service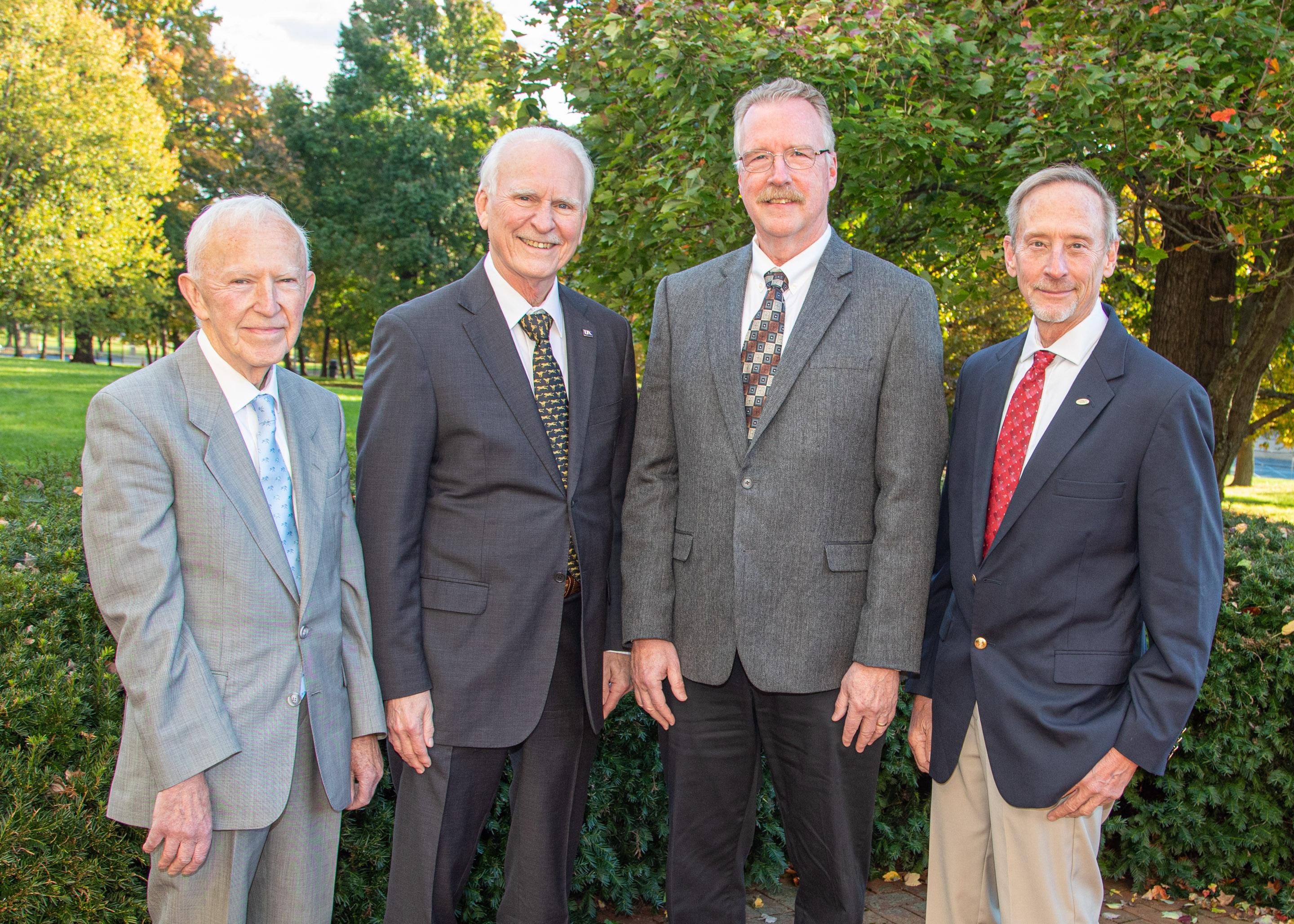 Four esteemed faculty members within the University of Kentucky's Department of Veterinary Science will soon hang up their lab coats in retirement over the next few months, closing chapters in each of their professional lives that have been marked by indelible research and service impacts to the equine industry.
At UK's Spindletop Hall in Lexington, Kentucky, Nov. 2, an audience of veterinarians, equine health professionals, fellow academicians and friends gathered to honor Barry Ball, DVM, PhD, Dipl. ACT, Albert G Clay Endowed Chair in Equine Reproduction at the Gluck Equine Research Center; Craig Carter, DVM, PhD, Dipl. ACVPM, director of the UK Veterinary Diagnostic Laboratory; David Horohov, PhD, chair of the Department of Veterinary Science at UK, director of the Gluck Center and Jes E. and Clementine M. Schlaikjer Endowed Chair; and Peter Timoney, MVB, PhD, FRCVS, Frederick Van Lennep Chair in Equine Veterinary Science at the Gluck Center.
They have served UK and the international equine industry for a collective 84 years, time marked by vast scientific advancement on some of the most pressing issues facing the industry.
"Equine is a special part of UK. The university has been conducting research to protect the health and well-being of the horse since the early 1900s when the Department of Veterinary Science was established. In 1985, a significant investment was made to further equine research by establishing the Gluck Equine Research Center. The Gluck Center is one of three facilities in the word exclusively dedicated to equine research. Located in the Horse Capital of the World, and arguably the horse health capital of the world, the research capabilities at the Gluck Center are unparalleled," said Vice President for Land-Grant Engagement and Dean of the College of Agriculture, Food and Environment during the ceremony. "While the facilities have continued to grow, it is our people that truly make this place a world-renowned epicenter for equine health and research. Our heartfelt appreciation and best wishes go to each of our retirees who have contributed so much to the equine and veterinary science community."
"Drs. Ball, Carter, Horohov and Timoney have given tremendously to the department and to the equine and livestock industries that we serve. Without question, replacing the expertise of these four eminent faculty members will be a major challenge for the Department of Veterinary Science over the next several years," said Daniel Howe, PhD, incoming interim chair of the Department of Veterinary Science and interim director of the Gluck Center. "It has been a privilege to work with and learn from each of them, and I wish them the best in their well-deserved retirement."
"A true testament to the iconic footprint of the Gluck Equine Research Center as an international resource into our insight and understanding of the health of the horse rests with the quality of its esteemed faculty. This group of retirees leaves an indelible mark on the landscape of equine research, and we thank them for all they have done on behalf of the horse," said Stuart Brown, DVM, Keeneland's vice president of equine safety and current chair of the Gluck Equine Research Foundation Board.
"We were fortunate to get to celebrate the careers and achievements of four of these individuals who have dedicated themselves to furthering our mission at the Gluck Center through their scientific discoveries that have resulted in the improvement of equine health. These accomplishments were made possible through the visionary leadership of those who have helped to lead this great institution in the past, such as Dr. Peter Timoney,  and we have been fortunate over the past six years benefiting from the sage leadership of Dr. David Horohov, who retires as the Chairman of Veterinary Science and Director of the Gluck Center at the end of this year. His guidance of the program, especially in light of challenges experienced in the past two years of the pandemic, have been truly remarkable in sustaining this mission and preparing the Gluck Center to prosper in the years to follow in sustaining the reputation of this vital resource for the equine industry," Brown said.
During the retirement ceremony, prominent members of the equine health community talked about the impact of each of the retiring faculty members and led a toast in their honor.
Tom Riddle, DVM, of Rood & Riddle Equine Hospital spoke about Ball's impact on equine reproduction research, citing his work on nocardioform placentitis as a recent example of the impact he has had on the industry.
Bob Stout, DVM, retired Kentucky State Veterinarian, toasted Carter and shared the important work in disease surveillance that the UK VDL provides to the Commonwealth of Kentucky and its livestock industries.
Brown thanked Horohov for his service to Kentucky's equine industry, his leadership of the Gluck Center over the past seven years and highlighted the Gluck Center's recent work with a novel Rotavirus B strain discovered in Central Kentucky during the spring of 2021.
Finally, Chauncey Morris, executive director of the Kentucky Thoroughbred Association and Kentucky Thoroughbred Owners and Breeders', shared remembrances of his time traveling with Timoney, who he called a rock star in other countries, known as THE guy who was the equine infectious disease expert. He also drew laughter from the audience by ribbing the Irish-born Timoney for eschewing casual or even business casual attire in favor for his daily suit and tie.
Below is more about each of the retirees, including some of their thoughts as they transition into this next chapter of their lives.
Barry Ball, DVM, PhD, Dipl. ACT, Albert G Clay Endowed Chair in Equine Reproduction at the Gluck Equine Research Center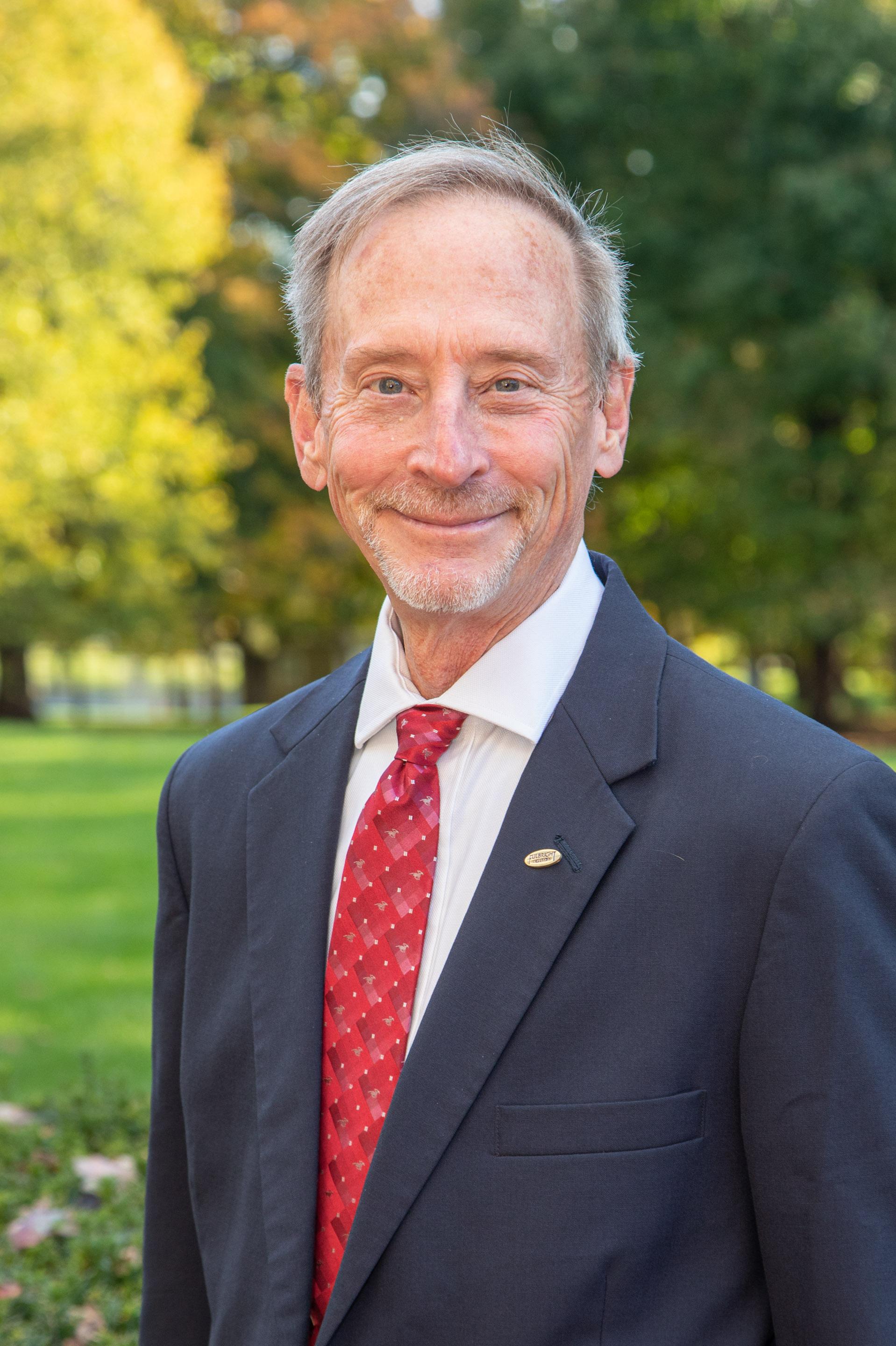 "It has been a tremendous opportunity to be a faculty member at the Gluck Equine Research Center.  I have particularly enjoyed the chance to work with veterinarians, farm managers, owners and farm personnel to address some of the problems related to equine reproduction in Central Kentucky," Ball said. "The support of this community for research directed toward the welfare and good of the horse is, in my experience, unparalleled. 
"It has also been a great opportunity to work with the numerous graduate students, post-doctoral scholars and visiting scientists who have been in the lab. A number of these have gone on to faculty positions in veterinary medicine, which is important to ensure future research expertise related to the horse," he said.
Ball's official retirement will be in February 2022.
"Post-retirement, my wife, Heidi, and I will continue to work with horses on our Woodford County farm. I plan to continue a long-time passion for woodworking and furniture building, and we look forward to continued involvement with the equine community in Central Kentucky," he said.
Ball is a Diplomate of the American College of Theriogenologists. He has received numerous awards, including the SmithKline-Beecham Award for Research Excellence, the Excellence in Equine Research Award from the American Veterinary Medical Association, the Schering-Plough Award for Outstanding Research from the World Equine Veterinary Association, the Norden–Pfizer Distinguished Teacher award from UC-Davis and the Theriogenologist of the Year award.  Ball was a Fulbright Distinguished Scholar at the University of Cambridge during 2004-05. He is a past chair of the International Equine Reproduction Symposium Committee, and he is a past president of the American College of Theriogenologists.
In 2010, Ball was appointed as the first Clay Endowed Chair in Equine Reproduction at the Gluck Center. His current research emphasis has been directed toward reproductive endocrinology and pregnancy loss in mares.
Prior to coming to UK, Ball served as the Hughes Endowed Chair in Equine Reproduction at the University of California, Davis, a position he had held since 1996. Before that, he was on the faculty at Cornell University from 1987-1996.
Ball earned his DVM from the University of Georgia in 1981 and completed a theriogenology residency at the University of Florida and his graduate training at Cornell University. 
His research is documented in more than 200 refereed research publications.  He has served as primary mentor for 10 PhD students, six MS candidates and 17 post-doctoral or visiting scholars.  He also mentored 16 clinical residents who are board-certified by the American College of Theriogenologists.  Of his trainees, 10 serve as current or past faculty members in veterinary medicine in the U.S., Canada, Europe and South America.
Craig Carter, DVM, PhD, Dipl. ACVPM, director of the University of Kentucky Veterinary Diagnostic Laboratory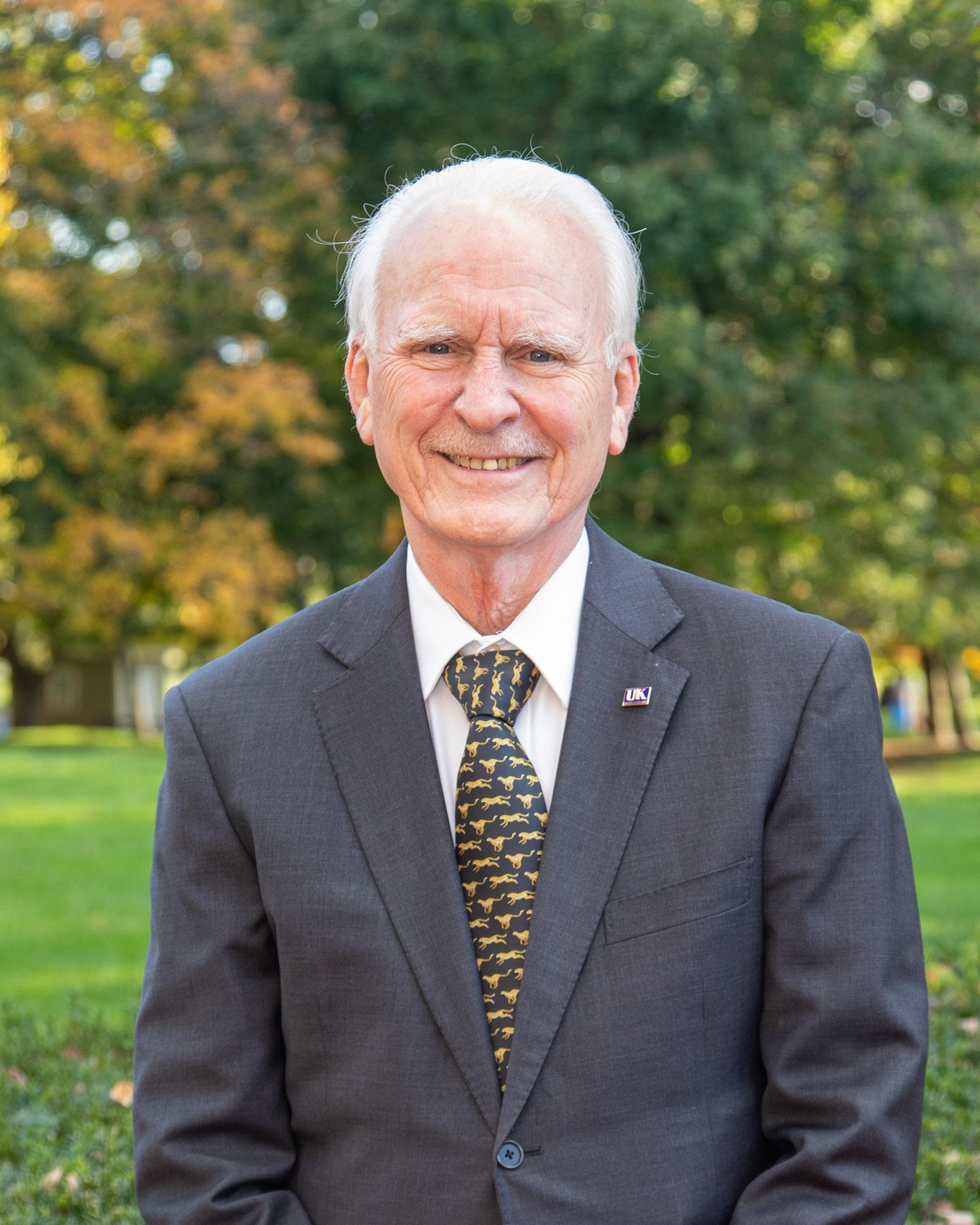 "It has been the greatest honor and privilege to have spent 17 blessed years here at the University of Kentucky. There have been so many exciting challenges, projects, success stories, incredible students and wonderful people to work with all over the UK campus and around the Commonwealth," Carter said. "I am so grateful for the amazing support by Dean Nancy Cox and her team to help grow our laboratory's client base, better serve our animal agricultural stakeholders and for making the funds available to double the size and quality of our facilities.
"I am eternally indebted to Dr. Robert Stout, Kentucky State Veterinarian recently retired, for his excellent leadership and for his faithful support and sage guidance for our laboratory," he said
"A million thanks go out to our veterinary, farm and companion animal clients who confide in the quality of our diagnostic services, in a quest to preserve the health and welfare of animals, large and small. I am so proud to have been surrounded by such a brilliant, conscientious and devoted faculty and staff that work so hard every day to sustain animal health and human health, in the spirit of One Health. My beloved wife Ronda and I are looking forward to spending the rest of our years on Freedom Farm in Spears, Kentucky," he said.
Carter had originally planned to step down at the beginning of 2021, but the arrival of COVID-19 changed those plans.
"I just couldn't abandon my troops in the middle of a war," he said.
Carter now plans to phase out his retirement to a 50% involvement to help transition the leadership role to a new director and help launch a new metagenomics laboratory.
Carter earned his DVM in 1981 from Texas A &M University. After completing his degree, he opened a solo large animal ambulatory medicine and surgery practice in Texas for five years. He joined the Texas Veterinary Medical Diagnostic Laboratory (TVMDL) as a clinical associate, completing his Master's in Epidemiology, a PhD in Veterinary Public Health and passed his board certification in Veterinary Preventive Medicine.
In 1985, Carter established the Department of Epidemiology and Informatics at the Texas VDL and served as department head. In that role, he oversaw the design, developmen, and implementation of two custom enterprise-wide laboratory information management systems (LIMS) which included electronic clinical reporting, near real-time disease monitoring and mapping for the laboratory and its clients. He conducted infectious disease epidemiological investigations and provided monitoring for confirmed livestock, companion animal and zoonotic diseases occurrences across the state. Carter established the first-ever formal relationship with the Texas Department of Health to provide awareness of zoonotic animal diseases posing a threat to human populations. For 25 years, he participated in the TVMDL necropsy service rotations.
In 2005, he was recruited to UK's Department of Veterinary Science as a professor, establishing a diagnostic epidemiology unit at the UK VDL in the wake of Mare Reproductive Loss Syndrome. In 2007, he was appointed director. In that role, he oversees lab operations, major construction projects, infectious disease research ($6 million in funded projects), manages and teaches in a cooperative teaching program with Lincoln Memorial University CVM, and chairs/serves on graduate student committees (20 since 1988).
Carter served as president of the American Association of Veterinary Laboratory Diagnosticians in 2011. He also held the position as executive director for the World Association of Veterinary Laboratory Diagnosticians from 2000-2017, overseeing the planning for eight international meetings. He served as the executive director for 10 years and is the immediate past president of the American Veterinary Epidemiology Society (AVES). His research interests include infectious disease epidemiology, anti-microbial resistance, food security, electronic animal health monitoring, computer-based clinical decision support and laboratory information systems. He is active internationally, has worked closely with several OIE Committees, aiding in laboratory capacity building and other assignments in more than 40 countries in civilian and military capacities.
Carter served on active and reserve duty in the U.S. Air Force and U.S. Army from 1967-2009, including three combat deployments, retiring as a full Colonel (awarded the Legion of Merit).
David Horohov, PhD, chair of the Department of Veterinary Science at UK, director of the Gluck Equine Research Center, and Jes E. and Clementine M. Schlaikjer Endowed Chair at the Gluck Equine Research Center

"Now that I am preparing to retire, I look back to my first visit to the Gluck Center in the early 1990s.  I regularly read the papers produced by the Gluck faculty and was excited about the opportunity to meet them. Happily, I was able to return multiple times in the subsequent years having established several collaborations with the faculty. Needless to say, I was very pleased to join the department in 2003 as the William Robert Mills Chair in Equine Infectious Disease," Horohov said.
"Being here has not only allowed me to continue and expand my collaborations with the Gluck faculty, but also provided the opportunity to work with local equine veterinarians, farm managers and horse owners. These opportunities, combined with the resources provided by the department, allowed my research program to greatly expand," he said. "Though quite content with being a researcher, I accepted the opportunity to serve as the chair of the Department of Veterinary Science and director of the Gluck Center in 2014. 
"My goal during my tenure as chair and director has been to continue the overall mission of the Gluck Center and to build upon its legacy as the leading institution for equine research.  We have done that through the recruitment of exceptional faculty and students to our program and by modernizing and updating some of our facilities," he said. "While this will be an ongoing effort, I believe we have made significant progress towards this goal and the future remains bright. Now I will be pursuing other goals during my retirement, but I will always reflect back on all that the Gluck Center and its faculty provided me during my time there."
Horohov earned his BS from Penn State, his MS from Purdue University and a PhD from the University of Tennessee working on the regulation of the immune response to herpes simplex virus.  
He was a staff fellow at the Food and Drug Administration in Bethesda, Maryland, before accepting a faculty position at the School of Veterinary Medicine at Louisiana State University. In 2003, he moved to UK to become the W.R. Mills Endowed Chair in Equine Infectious Disease and in 2013, he accepted the position of Schlaijker Chair in Equine Immunology. 
Horohov now serves as the chair of the Department of Veterinary Science and the director of the Gluck Center, where he oversees the activities of 24 faculty. His research program focuses on the immune response of horses to various infectious and non-infectious diseases. His laboratory was responsible for the cloning and sequencing of a number of equine cytokines and the development of RT-PCR assays for their detection.
One particular focus of his equine career has been around Rhodococcus equi, and the research breakthroughs in his laboratory have been instrumental in furthering our understanding of why certain horses are impacted by the disease.
Some of his ongoing work has been focused on equine safety, specifically exercise induced inflammation and its contribution to equine injury. This work is just one example of how his research has evolved when needed to serve the equine industry.
Horohov has authored or co-authored more than 160 scientific articles. He has made numerous research presentations at national and international meetings and is recognized for his expertise in equine infectious diseases and immunology. He has been the principal investigator on more than 50 externally funded research grants and contracts and the mentor of 15 graduate students and six post-doc students. He has received awards and recognition for both his research and teaching activities.
Peter Timoney, MVB (Hons), MS, PhD, FRCVS, Professor, Frederick Van Lennep Chair in Equine Veterinary Science at the Gluck Equine Research Center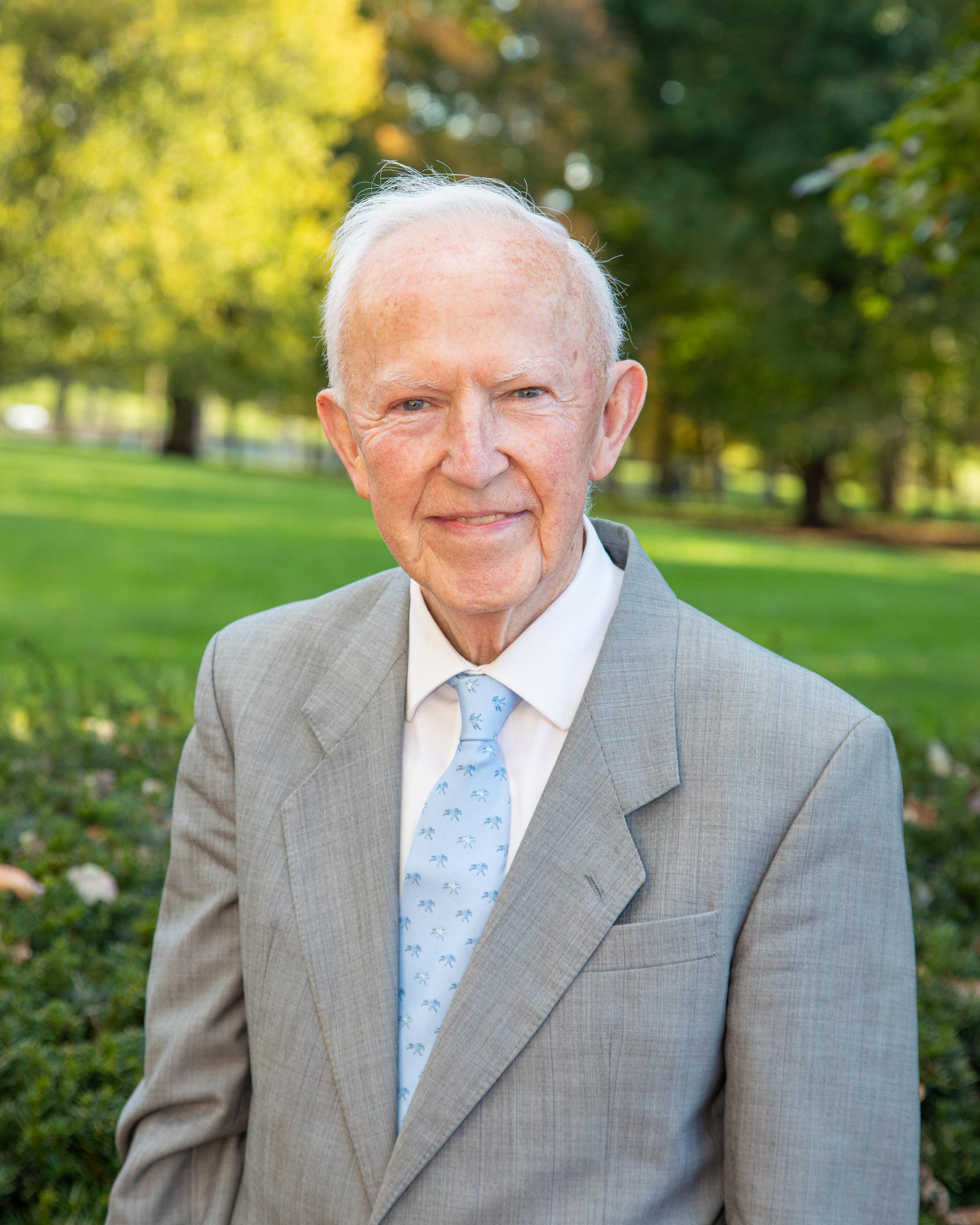 Timoney, who has been in phased retirement for the past two years, reflected on a lifetime of serving the equine industry, the people he has met and the changes of the equine industry over time.
"I feel so fortunate in life that I chose a profession that kept me challenged and rewarded, especially with people I've met and developed friendships and relationships with. That has been the real pleasure of it," he said. "I feel the same sense of anticipation and fulfillment every day I walk into the Gluck Center, whether it's a Monday morning or a Friday afternoon.
"I have benefitted more than I think I have provided others," he said.
Timoney said he plans to travel some, and that he has an interest in his chosen field that will never leave him. In many ways his retirement will look a lot like the years he spent actively working. He plans to always be reading and learning and thinking about the challenges in his field.
"For me it has always been about serving the industry and about the health and well-being of the horse," he said.
A native of Dublin, Ireland, Timoney earned his MVB (Hons) from the National University of Ireland (U.C.D.) in 1964. Shortly after graduating, he moved to the U.S. to pursue graduate studies at the University of Illinois' Center for Zoonosis Research, obtaining his MS degree in virology in 1966. Returning to Ireland, he accepted appointment at the Irish Department of Agriculture's Veterinary Research Laboratory, specializing in large animal virology. In 1972, he was tasked with the responsibility of establishing and directing an equine diseases section at the laboratory. He spent 1973 visiting various institutions in the USA and Canada learning all he could about equine infectious diseases before returning to Ireland to fulfill the responsibility he had been assigned.
Timoney earned his PhD from the University of Dublin in 1974 and F.R.C.V.S. from the Royal College of Surgeons, London, in 1978, both in virology. In 1979, he accepted appointment as associate professor in virology at Cornell University's College of Veterinary Medicine. Timoney returned to Ireland in 1981, assuming the position of scientific director of a planned Irish Equine Centre. Having helped establish the Centre, he returned to the U.S. in 1983 to join the faculty in UK's Gluck Center.
He served as department chair from 1989 to 2008 and director of the Gluck Center from 1989 to 2006. He is currently professor and holder of the Frederick Van Lennep Chair in Equine Veterinary Science.
Timoney is an internationally acclaimed expert in equine infectious diseases. His work over the years has consisted of significant research achievements as well as frequent consulting work for governmental, university and private organizations like the USDA, Hong Kong Jockey Club, KTA, among many others.
Timoney is an O.I.E. designated expert on equine viral arteritis, holding two of the three O.I.E. designations in the U.S. Among his current research interests is identifying the markers of pathogenicity among strains of equine arteritis virus that can cause abortion and establishment of the carrier state in the stallion. He serves on numerous national and international equine industry and health-related committees and is a past president of the World Equine Veterinary Association. He has authored or co-authored more than 250 scientific publications.
Timoney is an honorary life member of the World Equine Veterinary Association and his awards include USDA Secretary of Agriculture Honor Award Recipient in 2001 and 2002; induction into the Gluck Equine Research Hall of Fame in 2009; Meritorious Service Award from the National institute for Animal Agriculture in 2012; 2017 AAEP Distinguished Educator Award, Academic; Albert Nelson Marquis Lifetime Achievement Award in 2018; USDA Honor Award recipient in 2001 and 2002; and James J. Hickey, Jr. Award from the American Horse Council in 2018.
---
Holly Wiemers, MA, APR, is the communications and managing director for UK Ag Equine Programs.