Horseshoe Ball
Event Description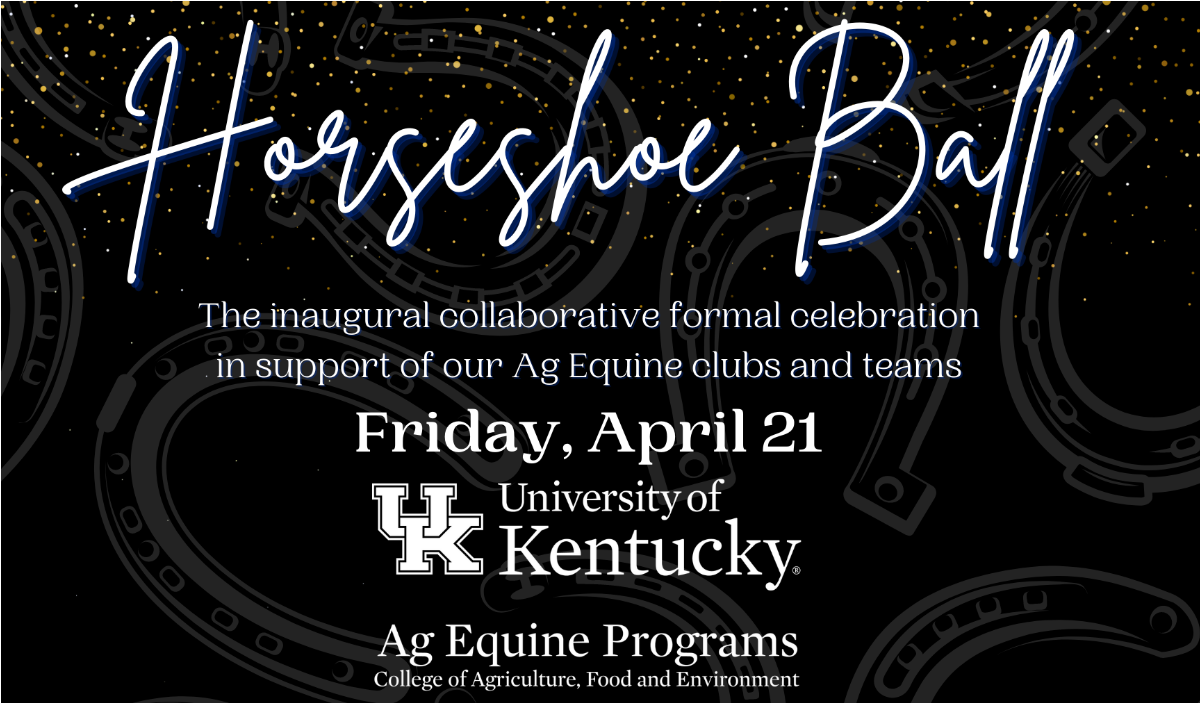 The Horseshoe Ball is a formal event to be held on Friday, April 21 to celebrate our College of Agriculture, Food and Environment equine clubs and teams. Equine students are invited to attend. 
The 2023 Horseshoe Ball is co-hosted by UK Saddle Seat, UK Western Equestrian, UK Dressage, UK Polo, and UK MANRRS. All profits from the Horseshoe Ball support our five hosting clubs and teams.
For more information or questions, visit @horseshoeballuky on Instagram.