Path to Professionalism
Following your path to success!
Our program strives to help students grow into industry professionals beginning their first day on campus. From day one, students will begin their educational career applying themselves immediately in equine focused classes in addition to the core curriculum. Throughout the development process, the program is designed to create a path to help students find their way to a successful professional career within the equine industry and continue to engage with UK Ag Equine Programs after graduation as a member of our alumni community.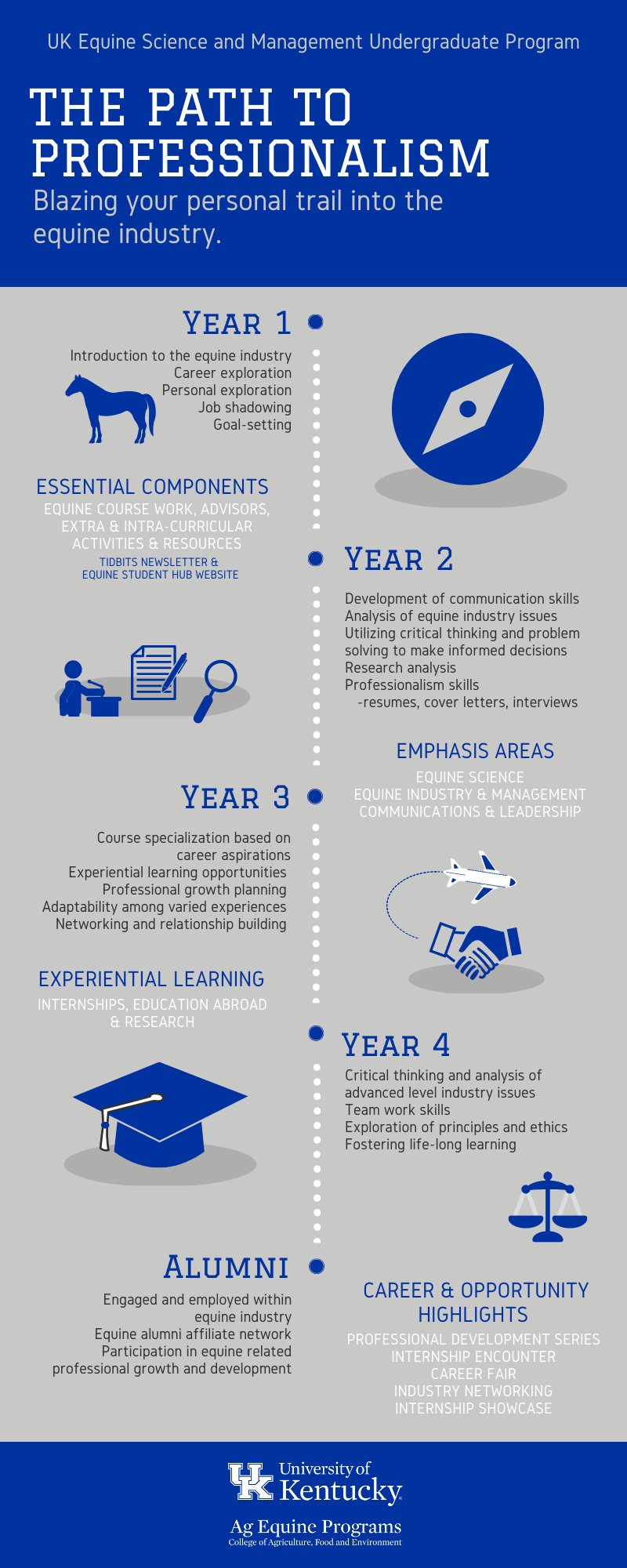 Contact Information
For more information on the path to professionalism, please contact Savannah Robin at savannah.robin@uky.edu.